Insights From Senior Executives That Help You Make Impactful Decisions
Why Guidance From Industry Thought Leaders Will Help You Embrace New Opportunities
Tell us your needs, and we'll get back to you right away!
Contact Us
To drive
growth

in an

ever-changing market

, we can provide you with

insights from senior executives

Insights from senior industry leaders come from years of experience in handling complex business problems. We will help you develop and execute business strategies, enabling business expansion and market penetration.

The Business Research Company can conduct interviews with senior business figures as per your requirements. Interviews can be conducted as a stand-alone service or as part of a larger project, helping you align your strategies with the end goal.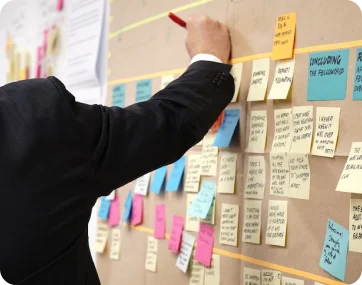 Need help with continuous research services?
Contact Us
Why TBRC Is The Right Choice To Gain Valuable Insights From Senior Business Leaders?
An in-house database of 10,000+ C-level and director contacts across many industries and geographies
Researchers with Market Research Association qualifications in research practice and ethics
Expert interviewers who understand the market
Researchers skilled in identifying and engaging senior business figures globally
Access to detailed summaries, transcripts, or recordings of the interviews
Capable of designing a detailed questionnaire covering various facets