Streamline Business Operations And Workflows
Why streamlining processes to achieve operational excellence should be your goal?
Tell us your needs, and we'll get back to you right away!
Contact Us
Streamlining

and

improving business operations

to get essential processes right every time is challenging.

Streamlining your workflow processes will not only put your organization on a path to better efficiency but also help achieve faster outcomes with a reduced risk of making critical mistakes.

With our assistance, you can re-evaluate your operations and benchmark them with those of your competitors. Our team of experts will guide you through setting up effective processes across the value supply chain while boosting productivity, efficiency, and profitability.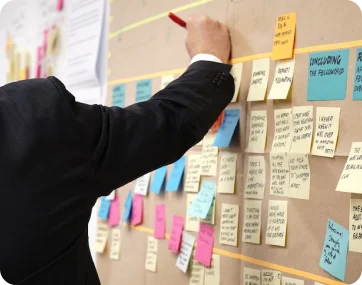 Want to streamline business operations?
Contact Us
How We Can Assist You in Streamlining Work Processes ?
Formulate processes that will help realize the end goal
Analyze the processes and evaluate risks and factors hindering growth
Identify tasks and activities that can be redesigned or automated to save time
Devise a robust supply chain and human resource network
Offer employee training and administrative support
Define KPIs that matter for consistent growth
Let us help you streamline processes and control speed and accessibility across various departments of your company.
Get In touch with us today!
We can assist you in optimizing your internal and external operations through benchmarking and testing each element of the value and supply chain. The services we provide include:
Value Chain Research Solutions
Human Resources And Administrative Support
Production Location, Type, Capacity
Shared Services
Regulatory Compliance
Sourcing And Distribution
Supply Chain Optimization Research Solutions
Supplier Landscape
Supplier Selection Support
Supplier Monitoring