Maximize ROI By Optimizing Your Marketing Mix
How do you build a marketing mix optimization model?
Tell us your needs, and we'll get back to you right away!
Contact Us
TBRC's team can help you
optimize your marketing mix

by identifying flaws in your

current marketing strategies

and saving you time.

We understand that creating a tailored, positive customer experience can be difficult with so much competition and so many marketing channels available.

Our assistance in optimizing marketing campaigns provides a comprehensive overview of the key areas that require improvement and allows you to gain a long-term perspective on your company's growth trajectory.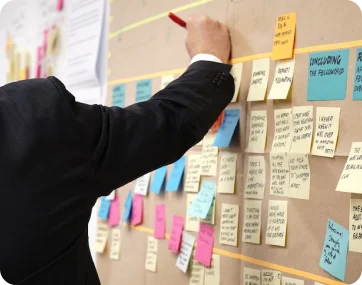 How Can We Help You In Optimizing Your Marketing Mix?
Develop strong products and services, spot gaps through consumer surveys and concept testing
Identify distribution channels and resources
Analyze competitor price points and run a sensitivity analysis to frame pricing strategies
Create content that attracts and retains the target audience's interest
Devise an efficient marketing strategy, keeping in mind the important KPIs
Our services cover every aspect of the marketing mix.
Following are the areas we can help you improve and develop strong strategies:
Product and Service Development
Product And Service Benchmarking
Consumer Surveys
Concept Testing
Mystery Shopping
Price Benchmarking
Price Benchmarking
Sensitivity Analysis
Content Creation
Blogs
Marketing Presentations/Packs
Website Content
Whitepapers
Product Brochures
Social Media Posts
Marketing Strategy
Consumer Test Marketing Messages
A/B Testing
Channel Testing
Distribution Strategy
Distribution Channel Analysis
Supplier And Resource Procurement