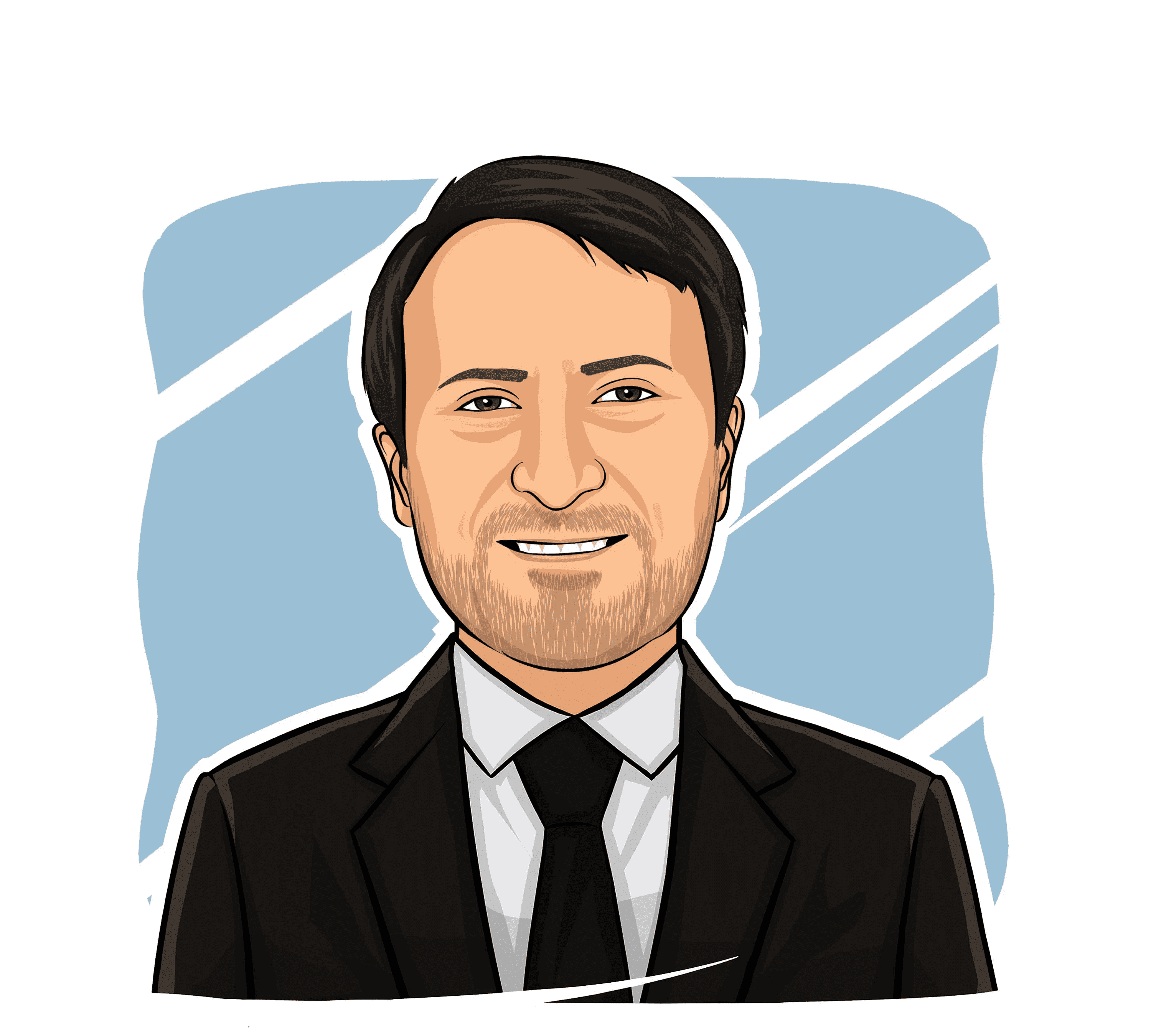 Managing Director
Oliver is an expert in business research and consulting with 20 years of experience. He has been owner and Managing Director of the company since 2012. Previously, he was Research Director for GlobalData, a leading market intelligence company, managing the operations of more than 1000 research professionals. He has carried out hundreds of projects for blue chip clients such as Fujifilm, Michelin, and Amazon. He attended Oxford University and is an alumnus of the London Business School with an MA in International Management from London University.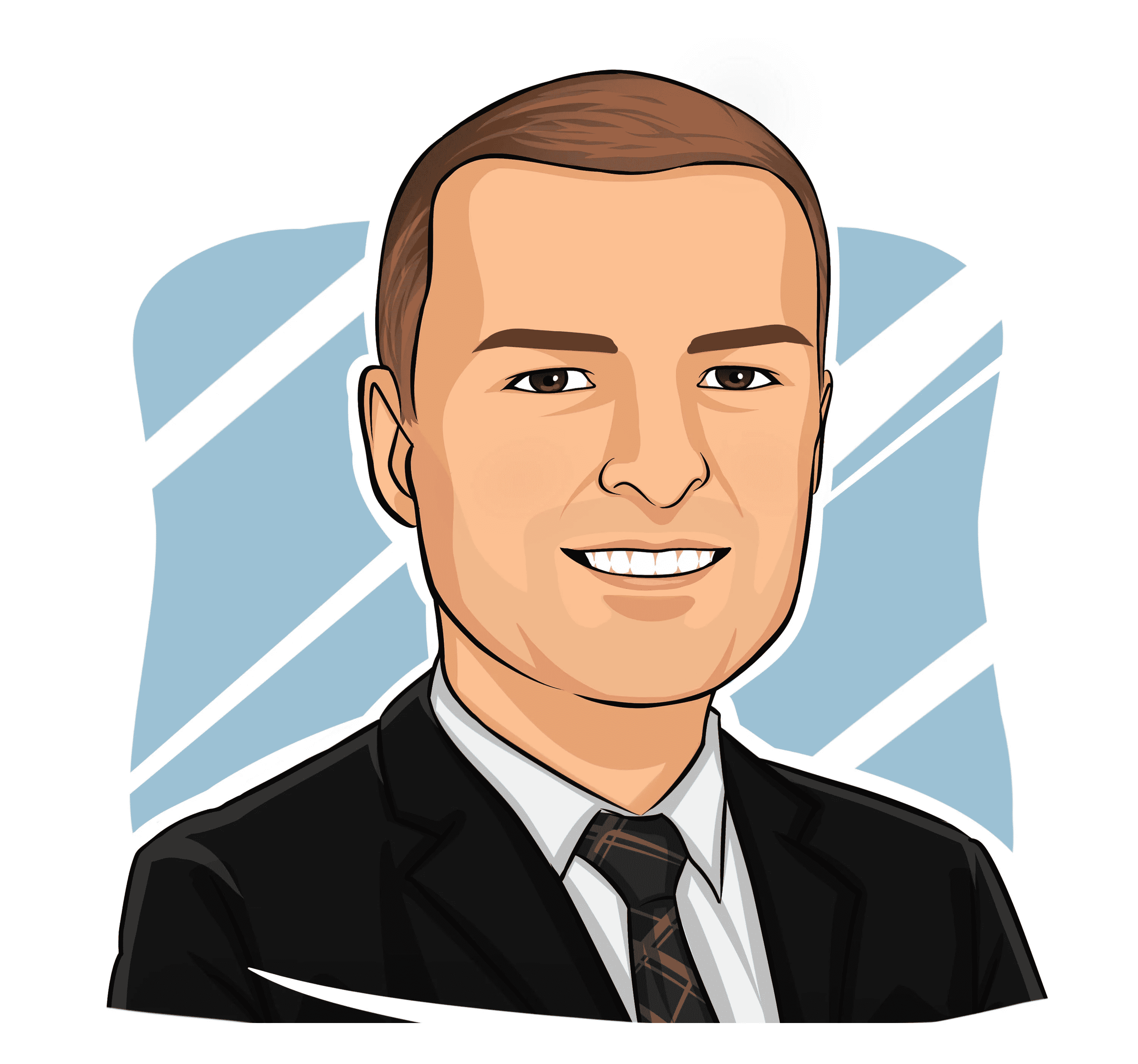 Investment Research Director
Damon has over 25 years of business analysis and investment management experience, giving him a deep knowledge of the financial sector. Most recently, Damon was a partner at Generation Investment Management, a multibillion-dollar asset manager. Prior to this he spent nine years at Morgan Stanley as an Investment Analyst/Head. Damon started his career as a graduate trainee with Schroders, after obtaining his M.A. from Oxford University.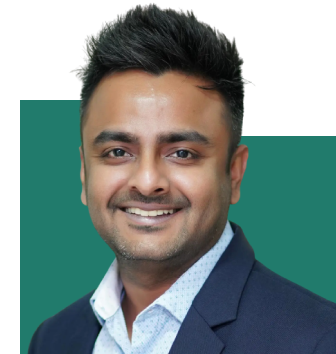 Sales and Marketing Director
Nitin has more than ten years' research experience from some leading research houses in India, including ValueNotes, MarketsandMarkets, and Progressive Digital Media. During this time, he has covered a wide range of industries and been involved in both large consumer surveys and detailed technical research projects. At TBRC, he has worked for clients such as Mitsubishi, AsahiKasei, Hitachi, Sumitomo, Kobe Steel, Fujifilm and others. He has a Bachelor of Commerce from Symbiosis College, Pune.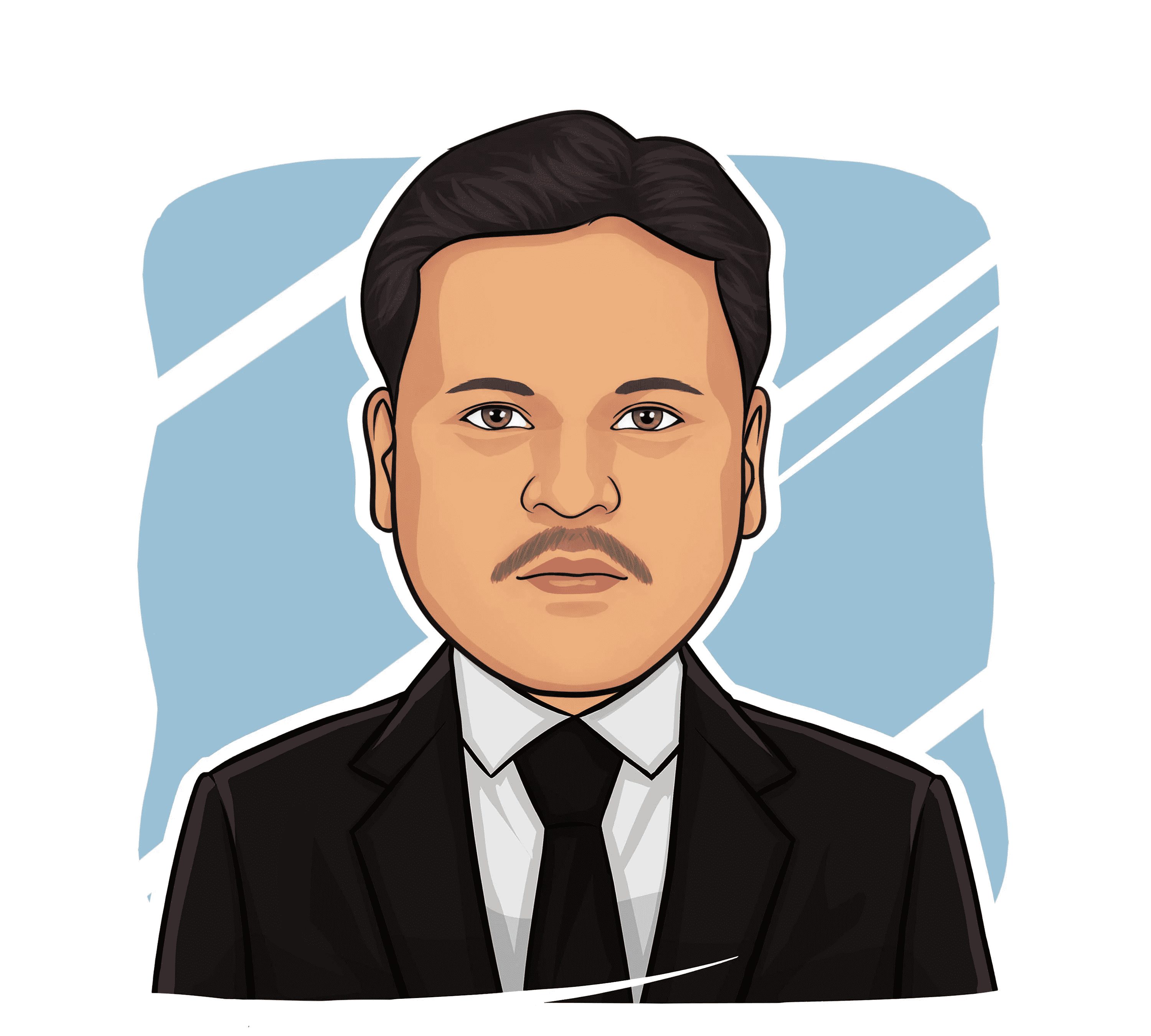 Healthcare & Lifesciences Market Research Director
Ravikiran has 12 years research experience in Biotechnology. He extensively worked with companies/institutions such as Ernst and Young (EY), DuPont, and Center For Cellular & Molecular Biology (CCMB), Hyderabad. At TBRC, key projects he was involved in include a market study for bovine mastitis detection kits and research on multivalent pediatric vaccines. Some of the clients he has worked for include Asahi Kasei Corporation, Fujifilm, and Sanofi Aventis. Ravikiran holds bachelor's and master's degrees in Biotechnology, and a Certification in Clinical Research from the Institute of Clinical Research India (ICRI). In 2006, he took an advanced course in Bioinformatics at the Indian Institute of Chemicals Technology (IICT).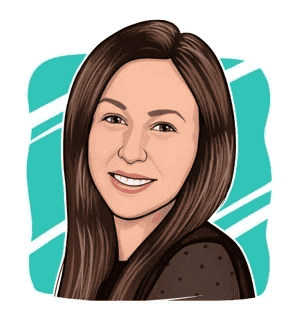 Consumer Markets Research Director
Kirsty has more than nine years of experience in market research, specializing in consumer markets including FMCG, retail, and hospitality. She held positions as Senior and Lead Analyst at Canadean, GlobalData, and FMCG Gurus before taking the position as Lead Editor and Consultant at TBRC. Her experience covers a wide range of projects, including both market and consumer data, managing reports and databases, and leading specialist projects for clients including PepsiCo, Tyson Foods, and Tate & Lyle. Kirsty started her career as a financial analyst in the mergers and acquisitions market after graduating from The University of York.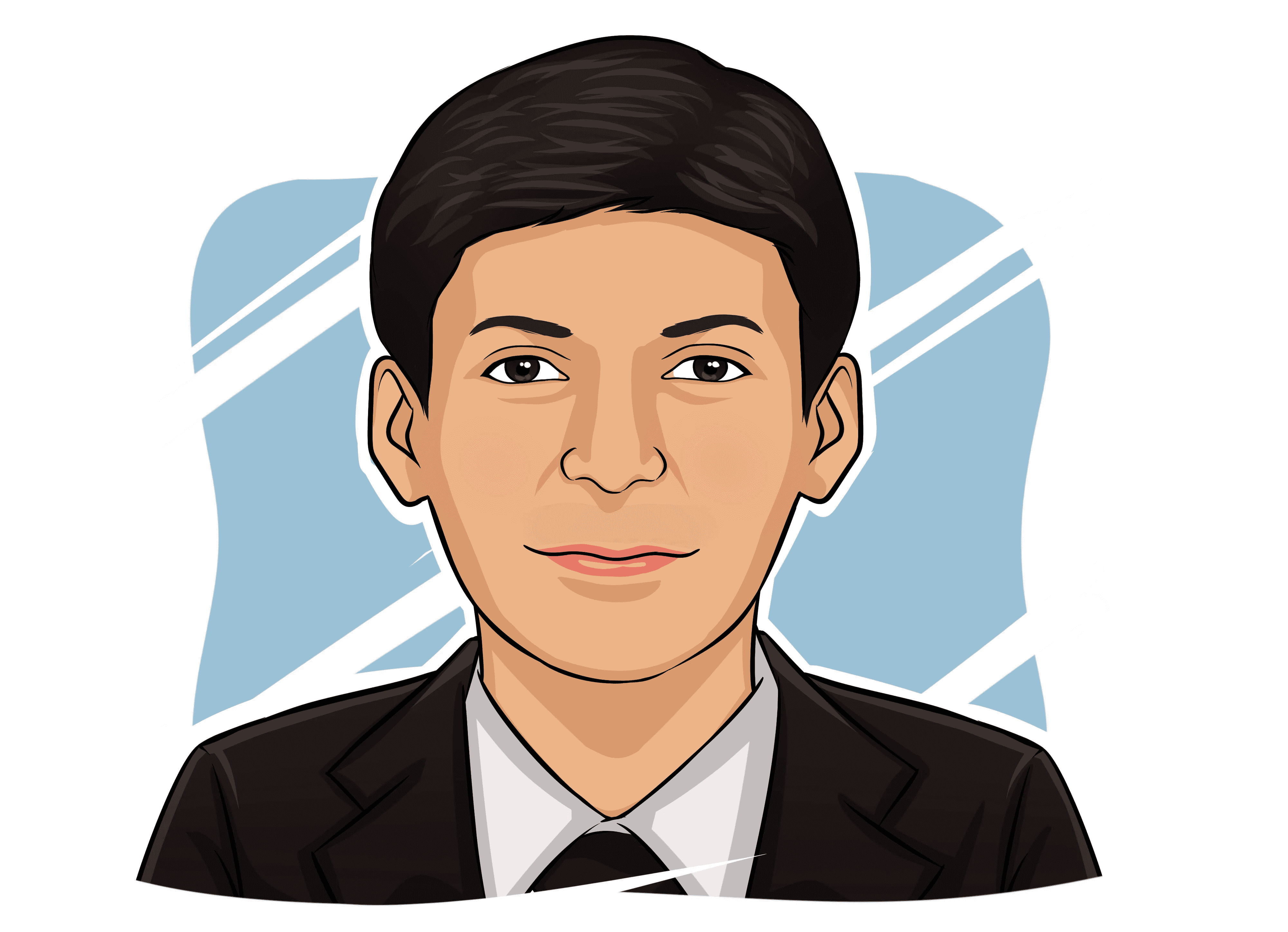 Research Operations Director
Wasay has over ten years of experience in market research, data analysis, and data modelling. He has worked with market research companies such as GlobalData and Decision Tree Consulting Services prior to The Business Research Company (TBRC). At TBRC, he is responsible for for managing the research operations which includes the consulting division which deals with all customized research projects and the syndicated research which includes all published content and the management and working of the Global Market Model, that is the in-house market intelligence platform. He has worked with prominent clients such as BCG, KPMG, and EY. Wasay has a bachelor's degree in Electronics and Communications engineering, a postgraduate degree in management from IMI Belgium, PGDM from ISBE, and has done an Integrated Program In Business Analytics (IPBA) from IIM Indore.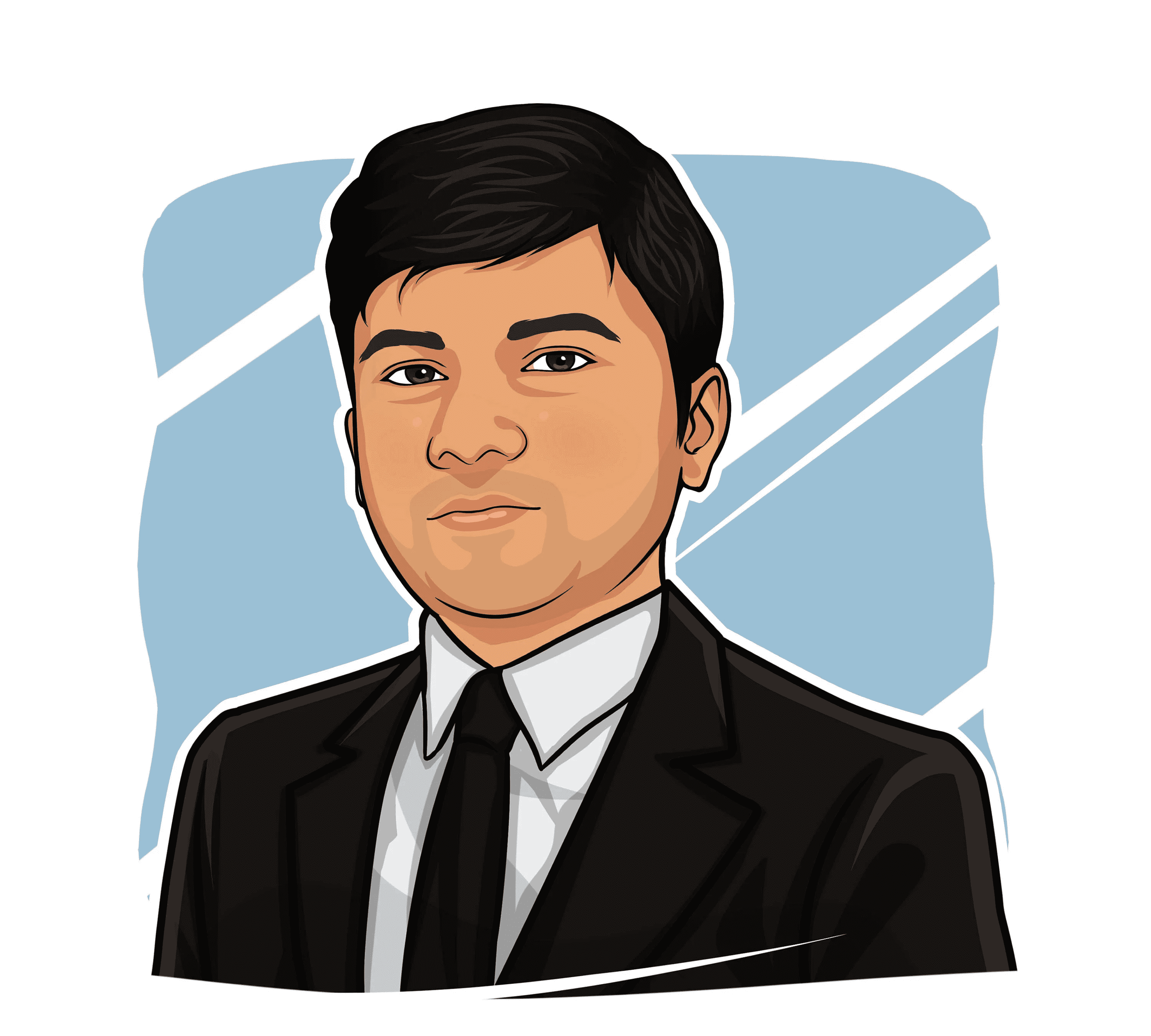 Reports Team Head
Girish has more than ten years of experience in market research, data analytics, data modelling and report writing. Prior to joining TBRC, he worked with GlobalData. He has worked on all the major consumer industries including retail, food services, and CPG. At TBRC, he has worked with clients such as Total SA, Panasonic, Fujikura, and Cordstrap. Some major projects he has been involved in include market research studies on Fiber Lasers, Bottled Water, and Bio Stimulants. Girish has a bachelor's degree in Computer Science and Engineering and a postgraduate degree in management from NDIIM, Hyderabad.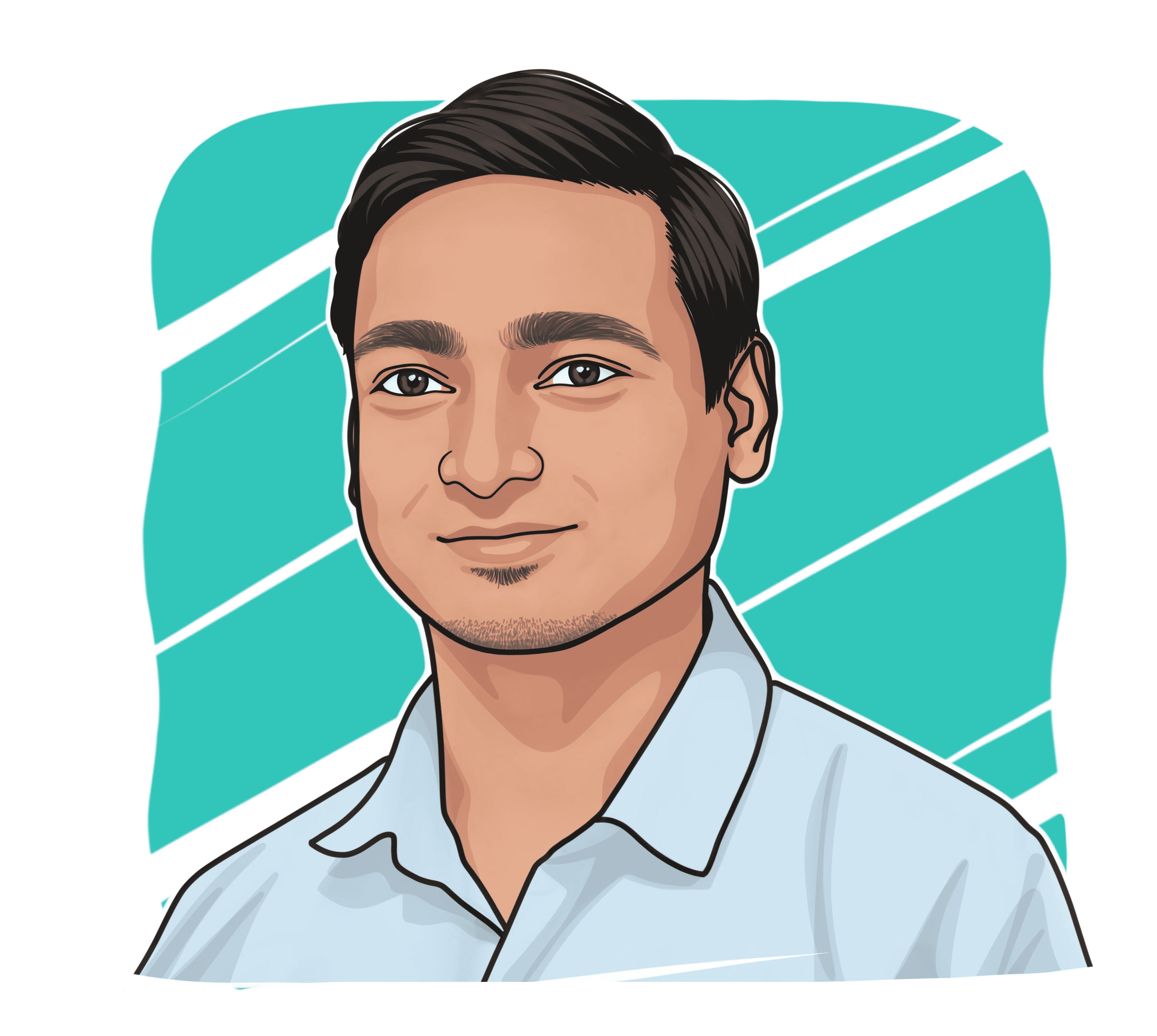 Director of Services & Industries Consulting
Manish has around eight years of experience in consulting and market research. Prior to joining TBRC, he worked with consulting firm GlobalData and Synchrony Financial. At TBRC, he heads the consulting team for the Manufacturing and Services sectors and is involved in managing various qualitative and quantitative market research projects, providing recommendations to help clients achieve their growth objectives. He has worked for clients such as Sony, Honda, Hitachi, Fujitsu, Toshiba, Kobe Steel, Total, Kyocera, JCOAL, JETRO, and BASF. Some key projects he was involved in include Compressors, Water Pumps, Industrial Air Dryers, BLDC Motors, Electric Furnace Steel, Thermoplastic Sheets, and Medical Printers. He has a bachelor's degree in Mechanical Engineering from NIT Allahabad.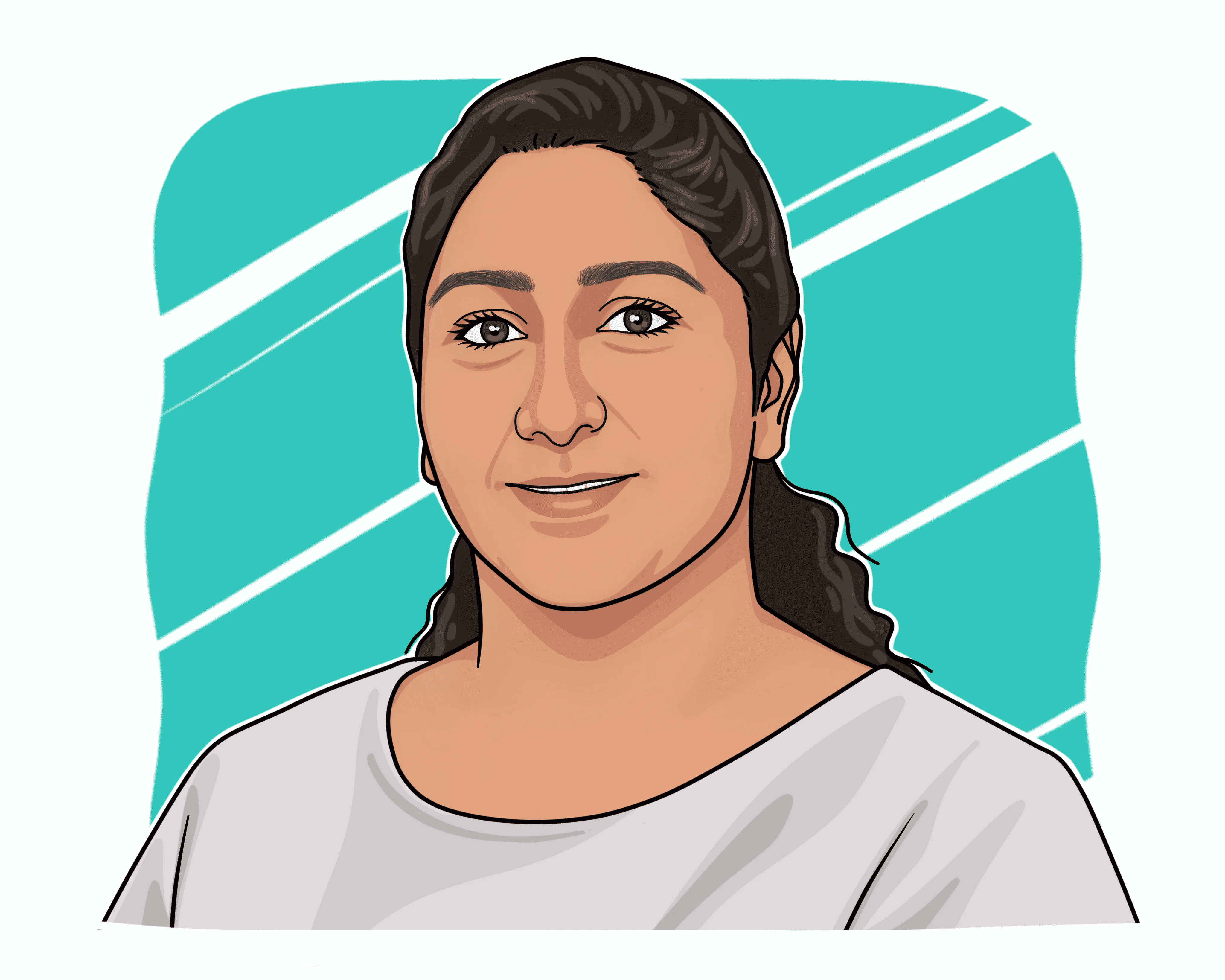 Pharmaceuticals Market Research Head
Janani has 10 years' experience in the Pharmaceutical and Medical Devices industry across various areas – Sales, Training, Academics and Market Research. She has worked with companies such as Pfizer India and Global Data Research Centre. At TBRC, she has been involved in market studies for the pharmaceutical industry and supported client projects in dermatology products. Janani holds a bachelor's degree in Pharmacy from Osmania University, Hyderabad, a master's degree in Pharmaceutical Management from Jawaharlal Nehru Technological University, Hyderabad, and has completed a certificate course in Integrated Marketing Communications from Nanyang Technological University, Singapore.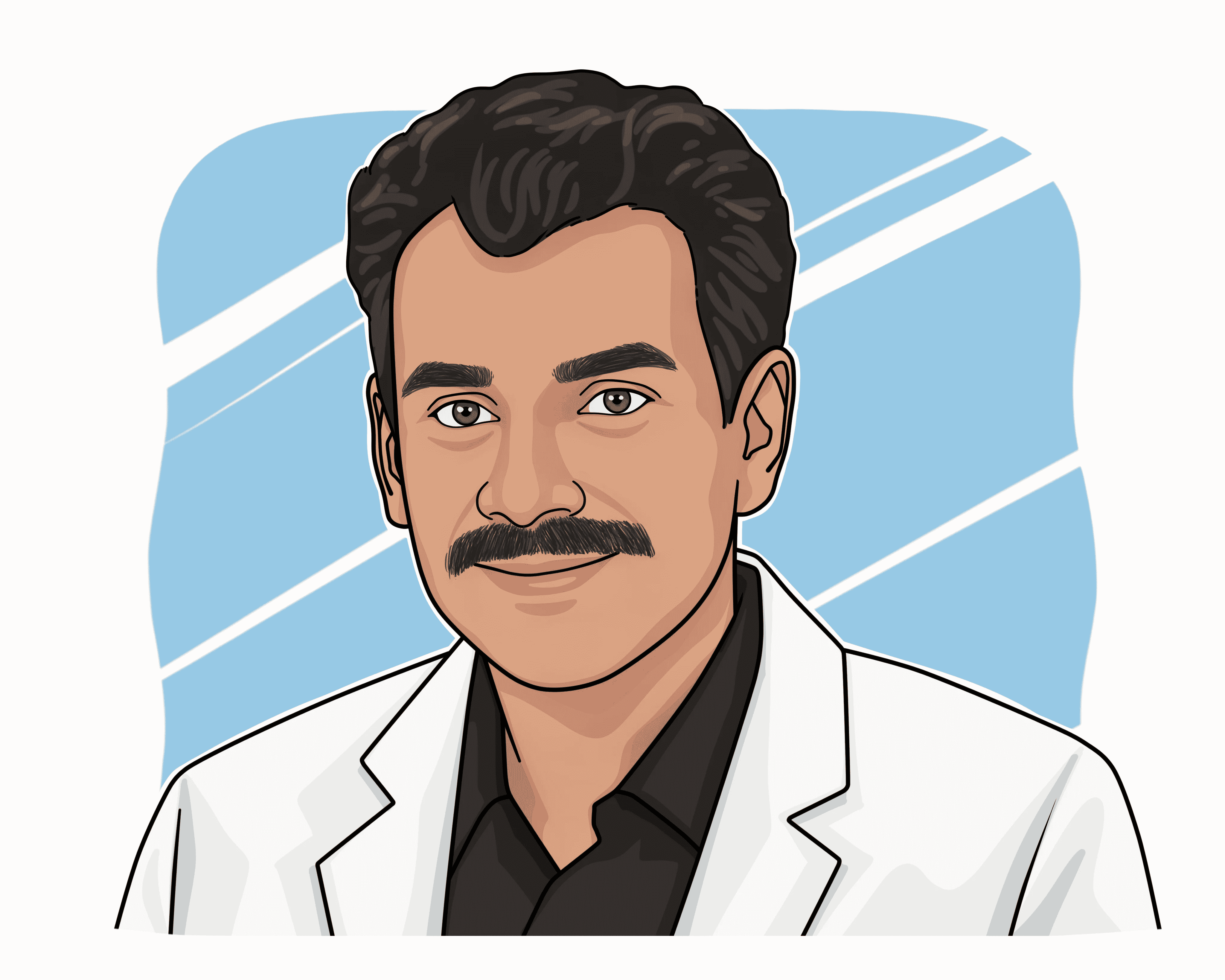 Professional Services Lead Consultant
Jonah comes with 20+ years' experience in the IT and ITES sectors, specializing in undertaking process improvement and business transformation projects as a management consultant with major telecom and media clients such as Telefonica, Giffgaff, Sky, and BBC in the UK. Jonah possesses excellent problem solving and analytical skills, with an eye for detail approach towards successful completion of various projects attaining the desired results. He has a bachelor's degree in Business Administration from Bangalore University, India.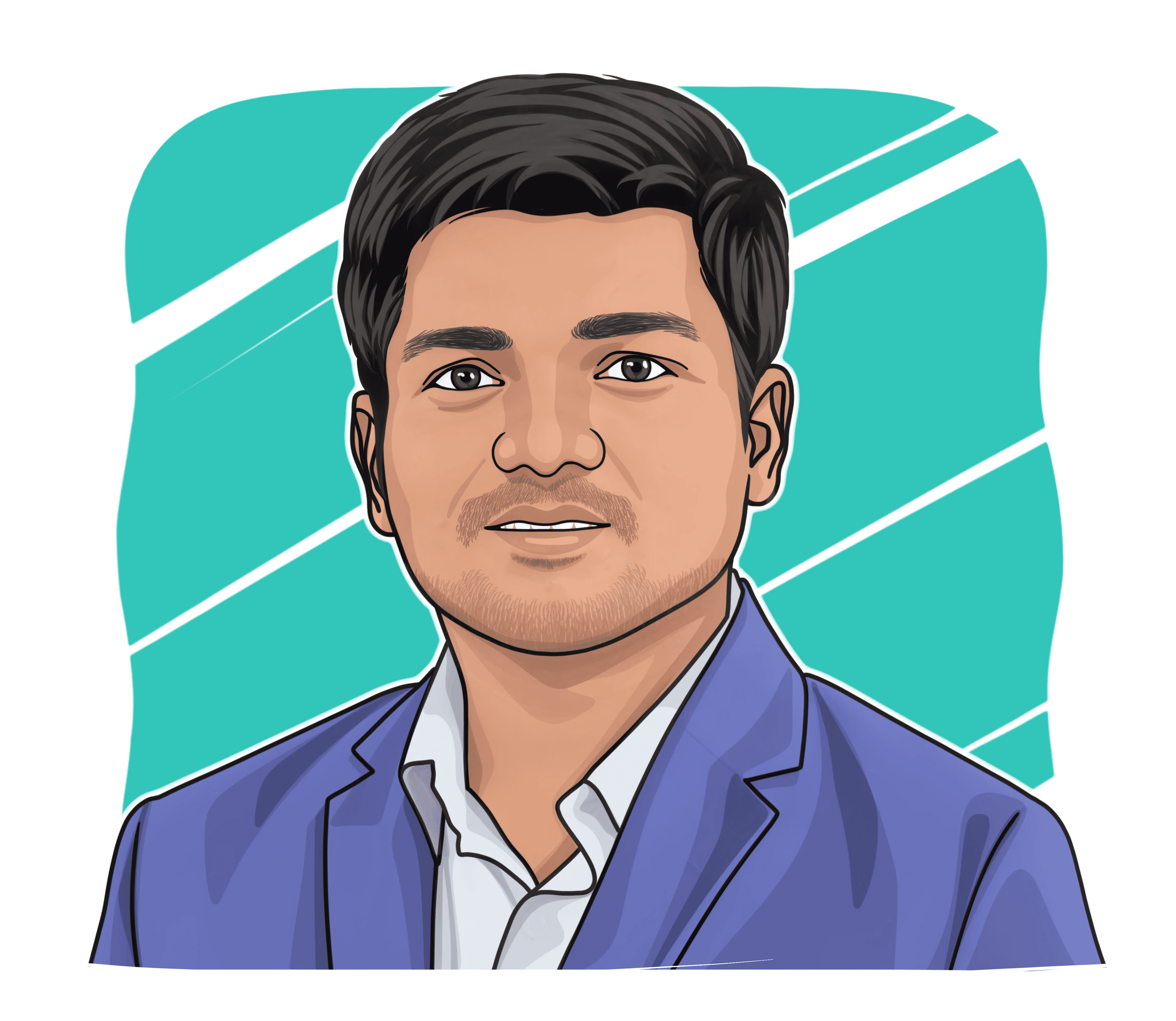 Data Scientist
Karunakar has experience in using data for descriptive representation and analysis, prescriptive decision making and outcome forecasting. He is strong in key technologies such as Python, SPSS, Advanced Excel. He has hands on experience in visualization using Power-point and Tableau. Karunakar previously worked for several years in an analytical solutions consultancy.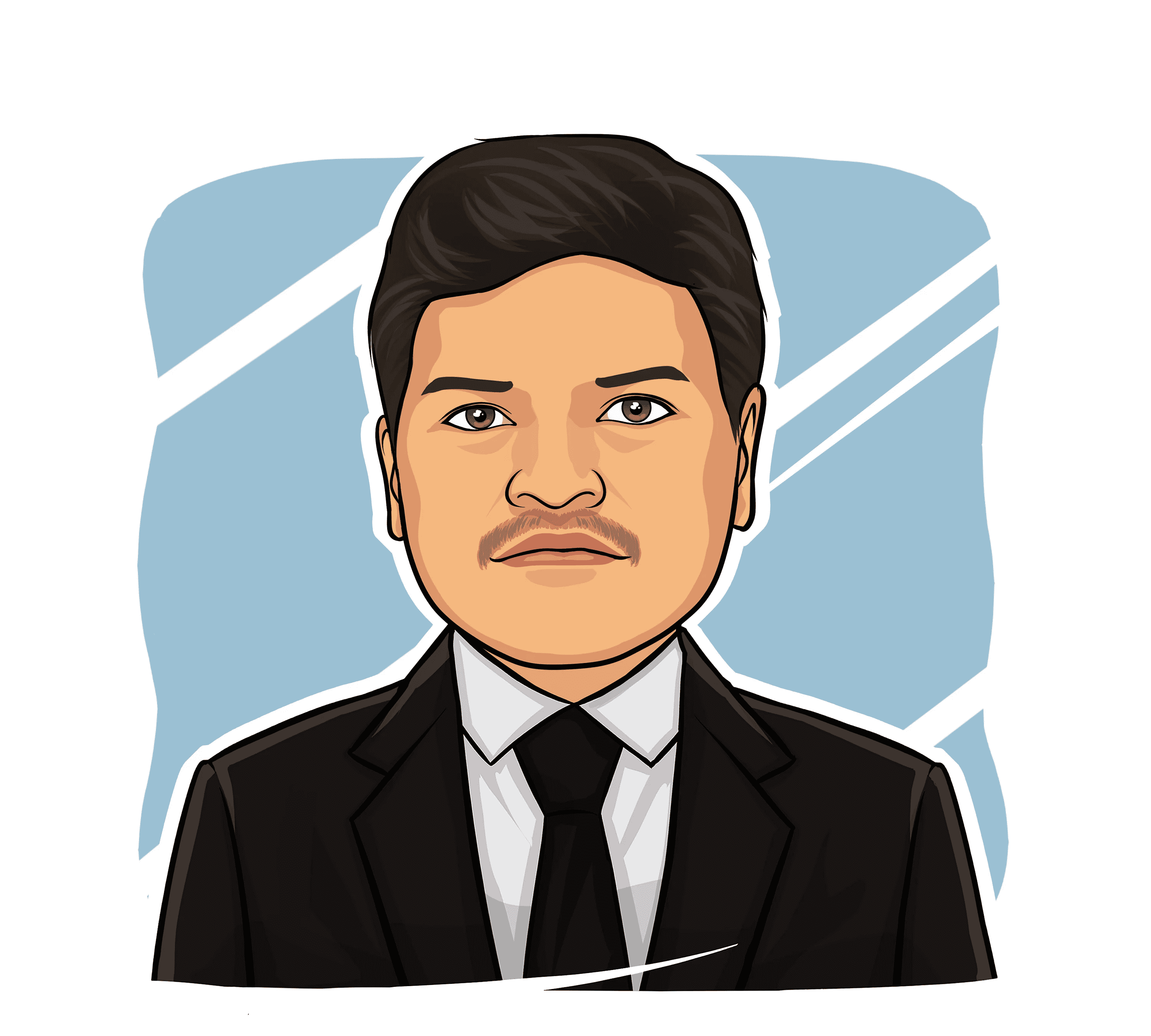 Director of Software
Pavan has over 15+ years of experience in technology and an excellent track record of building, architecting and delivering highly reliable and scalable systems/ software across a variety of areas and technologies, such as internet/ enterprise applications, Healthcare, Oil and Gas, Financial Systems, etc. He has worked for Globaldata, Progressive Digital Media, Promantra Synergy Solutions and has good experience in Design/Process:OOAD, Design Patterns, SDLC: Agile methodology, Scrum framework (Scrum Master & Product Owner roles) and traditional waterfall, as well as handling Server and Databases (SQI, MYSQI). He has a bachelor's degree in Electronics and Instrumentation from Madras University.
We have offices in the UK, the US and India along with a network of trained researchers in 28 countries globally that help us conduct our research studies in other countries as and when necessary.
Our experts panel has a strong track record of delivering transformational impact. Their years of experience serving clients in various industry verticals brings in proficiency that helps us deliver a robust product. Leveraging their deep expertise in consumer journeys and business experience, these specialists help provide guidance and inputs in their areas of expertise, providing perspectives, writing thought pieces and reviewing research.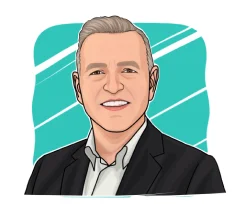 Martin has held a number of senior positions in business, most recently as Sales and Marketing Director and European Managing Director for companies operating within the Water and Construction markets, in public and private equity owned businesses. In a long and varied career, he has also worked as a Managing Director in the Corporate Clothing and PPE sector and Senior Commercial Director in the Elderly and Persons with Disabilities sector.Martin studied Business at Aston University, Birmingham UK, and has a Marketing Diploma from the Chartered Institute of Marketing in the UK. He has spent much of his career travelling extensively across Europe, the USA and in other international markets, directing commercial activities across diverse sectors and geographies.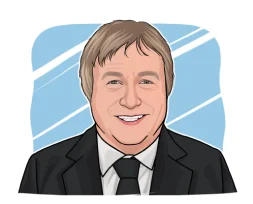 Stephen is a highly successful delivery director and management consultant with over 25 years' experience in leading, shaping and deploying strategic business change, service transformations, outsourcing programmes, network migrations and managed-services contracts in the UK and Europe.He is a fluent communicator and effective change enabler, with the skills and experience to successfully engage key stakeholders and drive through outcomes and realize planned benefits. Stephen comes from an IT technology background with deep knowledge and experience of diverse business systems platforms.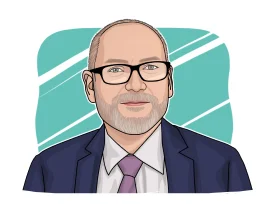 Frank is an expert in Pharmaceutical Research and Development with over 35 years' experience as a research leader and consultant. Most recently, Frank has been concentrating on his own consultancy practice supporting Biopharma. Prior to this, he spent 5 years as Vice President with Prescient Healthcare, a global Pharmaceutical and Biotech consultancy, advising clients in the areas of Cardiovascular, Metabolic and Respiratory Diseases. Before moving into consultancy, Frank worked for the pharmaceutical giant, Pfizer, as Executive Director of Research and Development, in the UK and latterly in the USA. During his time with Pfizer, Frank was a leading member of the Sildenafil discovery team and experienced all aspects of the drug discovery and development process, from idea to market, product enhancement, life cycle management and patent defense. Frank graduated in Biochemistry from University College London.